Cleaning & Caring for Your Jewellery with a Special Focus on Filigree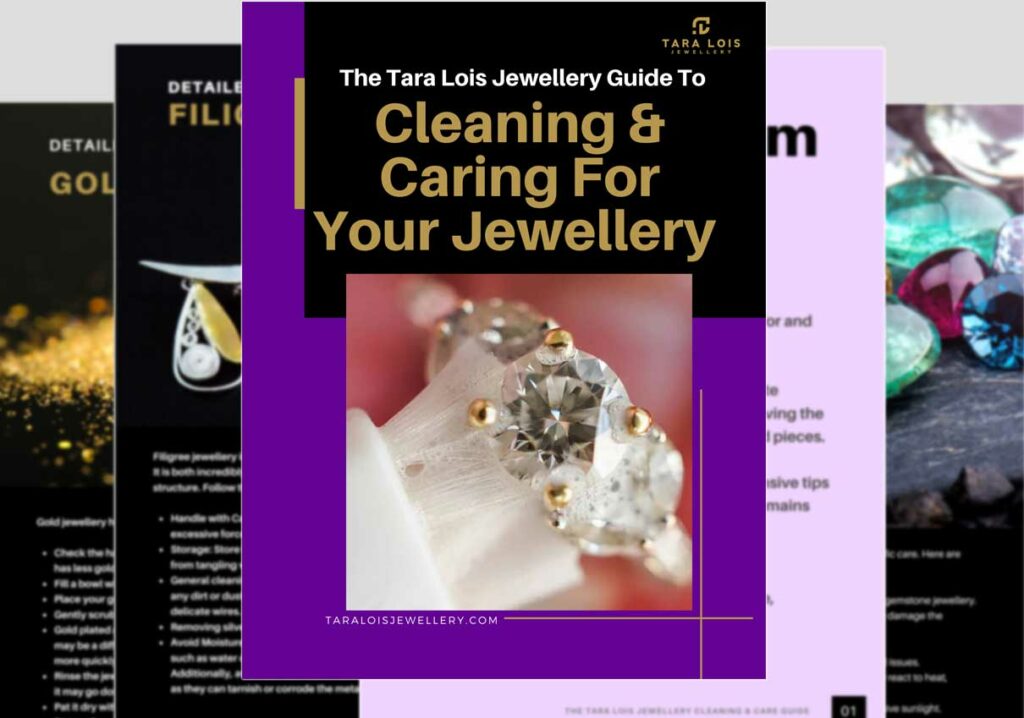 Tara Lois fine jewellery often features filigree, pearls, glass and vitreous enamel, so we have prepared the ultimate guide to include these as well as other types of jewellery.



What Does the Guide Cover?

It includes 12 Top Tips ranging from how to maintain your beautiful jewellery to reducing the risk of damage.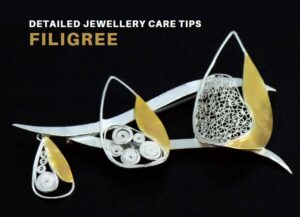 There are also specific sections on caring for and cleaning gold, silver, gemstone, pearl and filigree jewellery.
The Guide also proposes an Eco-Alternative method for cleaning tarnished silver, to replace using silver dip, which is explained in this blog.
Follow this link to receive your downloadable PDF of the Tara Lois Jewellery Guide to Cleaning & Caring for Your Jewellery.



What Causes Silver to Tarnish?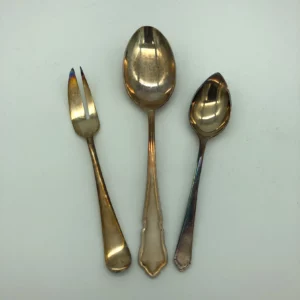 925 silver, also known as Sterling Silver, is an alloy made of 92.5 parts pure silver to 7.5 parts of another metal, which is typically copper.
A thin layer of the 925 silver surface reacts with hydrogen sulphide in the atmosphere. The rate of reaction is even faster when this silver is exposed to certain environments, such as natural hot sulphur springs or the gas released when boiling eggs.
Items which are silver plated have a layer of pure silver. This typically tarnishes less quickly, however, over time and polishing, this layer can be rubbed away.
The speed at which silver tarnishes is faster after it has been cleaned. So if you do not want to wear your silver and it is already tarnished, then it is probably better to leave it alone until you do want to wear it.
To minimise tarnishing, keep silver in a sealed container or bag.
Eco-Alternative to Silver Dip
Our goal is to offer sustainable solutions to jewellery wearers and this is a simple and fast solution to tackle tarnished silver, using items you almost certainly already have at home.
Check your silver:
Before you use this method check your silver. Do not use this technique if you see any joins made with epoxy resin or glue, nor if the silver seems very light, meaning it is probably hollow.
Also, carry out this simple test to see if your silver is lacquered. This is a protective film added, usually to larger pieces of silver, but not typically to jewellery. Scratch your fingernail along a section of the silver where it won't be noticed. If your nail leaves a scratch then it is lacquered. The water temperature must only be warm if the silver is lacquered.

What you need:
1 Container large enough to hold your tarnished silver without the pieces touching. This could be a plastic container, glass dish or porcelain mug. (Do not use anything made of aluminium if you want to use it again.)
Aluminium cooking foil
Bicarbonate of Soda (Baking Powder)
Boiling water (if not lacquered) / Warm water (if it is lacquered)
Lint free soft cloth



Method:
Line your container with the aluminium foil, shiny side up.
Put your tarnished silver onto the foil, not touching each other.
Count the cups of boiling or warm water you add to cover the silver.
Add 1 teaspoon of bicarbonate of soda for each cup of water you added.
Leave for a few minutes while it fizzes.
Remove the cleaned silver carefully because it will be hot.
Rinse in cold water, pat dry with a clean cloth and leave to air dry.
If the silver was heavily tarnished then you will need to repeat the whole process because the foil and bicarbonate of soda mix will only work once.
Please remember to recycle the foil.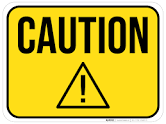 Do not use this method on hollow silver or when there is resin or glue.
Be careful handling boiling water.
Do not use an aluminium container if you want to use it again for something else.
Also be careful near aluminium sinks which might stain.


Request a complimentary PDF of the Tara Lois Jewellery Cleaning & Caring for Your Jewellery Guide, featuring filigree jewellery using this link.