Jewellery Maker, Jewellery Designer
There are many references to Tara Lois being an exceptionally unique jeweller. Let us explain why we can honestly make this claim. Read more about Tara Lois.


Training & Education
Most jewellery designers do not have the training and skills to create jewellery. Jewellers are skilled in creating jewellery but typically have no training in design.
We can honestly say that Tara Lois stands out in the jewellery industry because she has qualifications from world class organisations, in both bespoke jewellery design and making:
She studied for her Bachelor of Design (Hons) in Jewellery and Metal Design from Duncan of Jordanstone College of Art & Design at the University of Dundee, which is ranked in the top 1% worldwide.
She also trained in traditional fine jewellery making with the Worshipful Company of Goldsmiths in London. This is one of the preeminent goldsmith bodies in the world.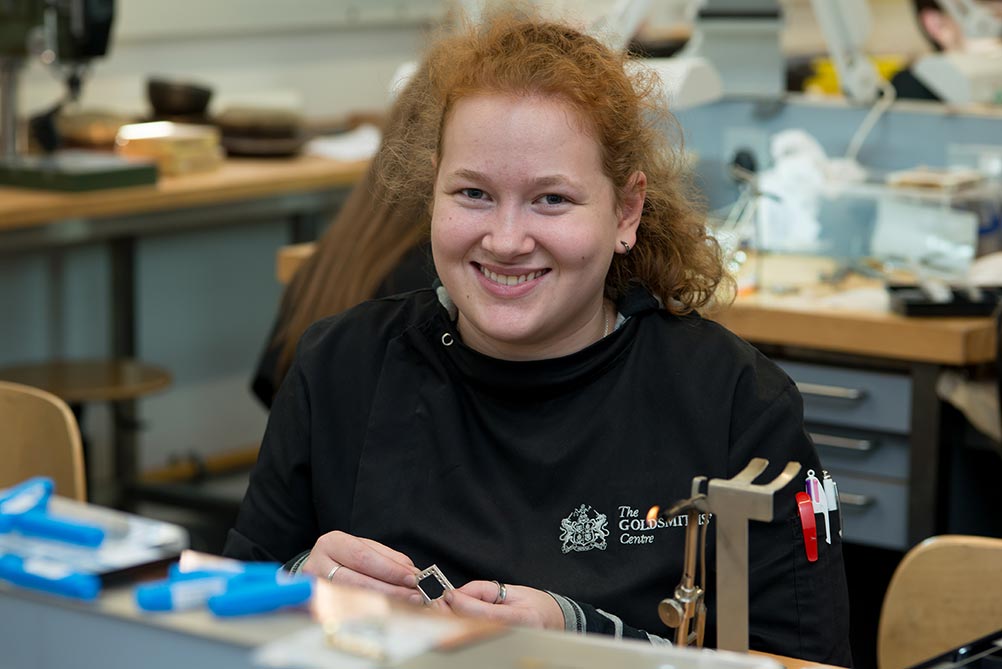 Artistic Background
Tara Lois' has been recognised for her talent as a sculptor, with her life-sized female forms being exhibited internationally.
Her ability to create large sculptures, which arouse such a strong emotional response, is distilled into her jewellery, which has a deep impact despite being smaller.
In fact, the memories and feelings she captures in her jewellery are even more intense and extremely personal.


Tara Lois' Aesthetic
Conceptual art jewellery, like abstract contemporary art, is at one extreme of jewellery design. The idea and thought behind the jewellery takes precedence. The materials used to create this type of jewellery are rarely precious and it is often not wearable.
Conversely, traditional retail jewellery focus on what sells so they all look similar, however, they do focus on wearability. These designs tend to be less adventurous, and this style of jewellery looks perfectly made, as if machine manufactured, which much of it is.
Tara Lois' jewellery falls between these extremes. Her designs are conceptual in that they are one-of-a-kind pieces, jewellery that tells a story and embodies emotions, but they are also wearable and made from precious materials.
She believes passionately that her work should be recognised as handmade, and never finished to look manufactured. Her goal is that the craftsmanship which she invests in the creation of her jewellery, is valued as much as her design skills.
Award Winning Prodigy
Tara Lois made her first piece of gold jewellery when she was just 14, using recycled stones and gold. Her mother has worn this pendant every day ever since.
Tara grew up in France where her education included a week of work experience. She chose to spend her time with an artisanal jeweller, who recognised her talent and asked if she wanted to come back in her summer holidays.
She returned and learned the lost wax jewellery sculpting technique, to turn one of her designs into this gold pendant.
At the age of 17 Tara Lois was offered a full bursary by the Goldsmiths' Centre in London to study jewellery making. She was one of only 10 students selected, to be taught by Master Jewellers. She learned the full range of goldsmithing techniques, including diamond setting, gem setting, engraving, silversmithing, chasing, enamelling, lathe turning, engine turning and CAD/design.
The Goldsmiths' tutors felt that her chasing was of such a high standard that they entered her practice piece into the Goldsmiths' Craft & Design Council Awards. These are considered the "Oscars" of the British jewellery industry and many excellent mature jewellers are never recognised. 
Tara won a Goldsmiths' Craft & Design Council Award having just turned 18 years old.
When she was only 22, Tara was recognised as Malta's Emerging Maker. The award committee considered work from all the craft sectors, not only jewellery. Having established Tara Lois Jewellery only 1 year earlier, Tara was already happy to be nominated, and completely ecstatic when she won this prestigious national award.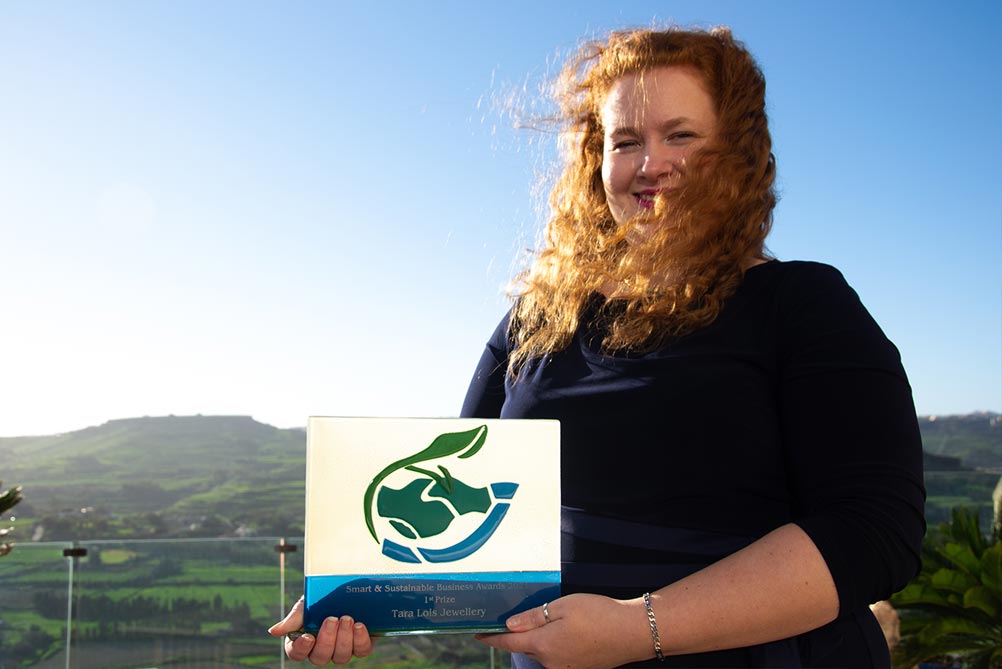 Sustainability
Tara Lois participated in a course on sustainability, as part of her university degree. This transformed the way Tara has made jewellery ever since.
Not only does her workshop avoid dangerous chemicals and have nearly zero waste but she only uses recycled precious metals.
She buys antique jewellery, which she then repurposes for their gemstones or metals and encourages clients to use lab grown gemstones.
The Maltese government hold national awards open to all organisations and businesses. Tara Lois has won 2 first prizes in these Smart & Sustainable Business Awards.
Exhibitions & Partnerships
Tara's jewellery has been exhibited in France, the UK and Malta, with upcoming events in Germany. 
She is partnered with the five star Kempinski Hotel in Malta who recommend her as their jeweller of choice to all their guests.