I believe sustainability is critical for the future of our planet. This means creating jewellery which uses recycled materials as much as possible.
Sustainable packaging is just as important as sustainable jewellery so I explain how I've achieved that in a different blog Exploring Sustainable Jewllery Packaging.
Repurposing Old and Inherited Jewellery
Without really thinking about it, my first ever piece of jewellery was made sustainably, using recycled jewellery. The client had some single earrings left because she had lost one of each pair. She also had quite a few broken necklaces and an irreparable bangle in gold. I used jewellers wax to create a new design which was cast by melting down her old gold.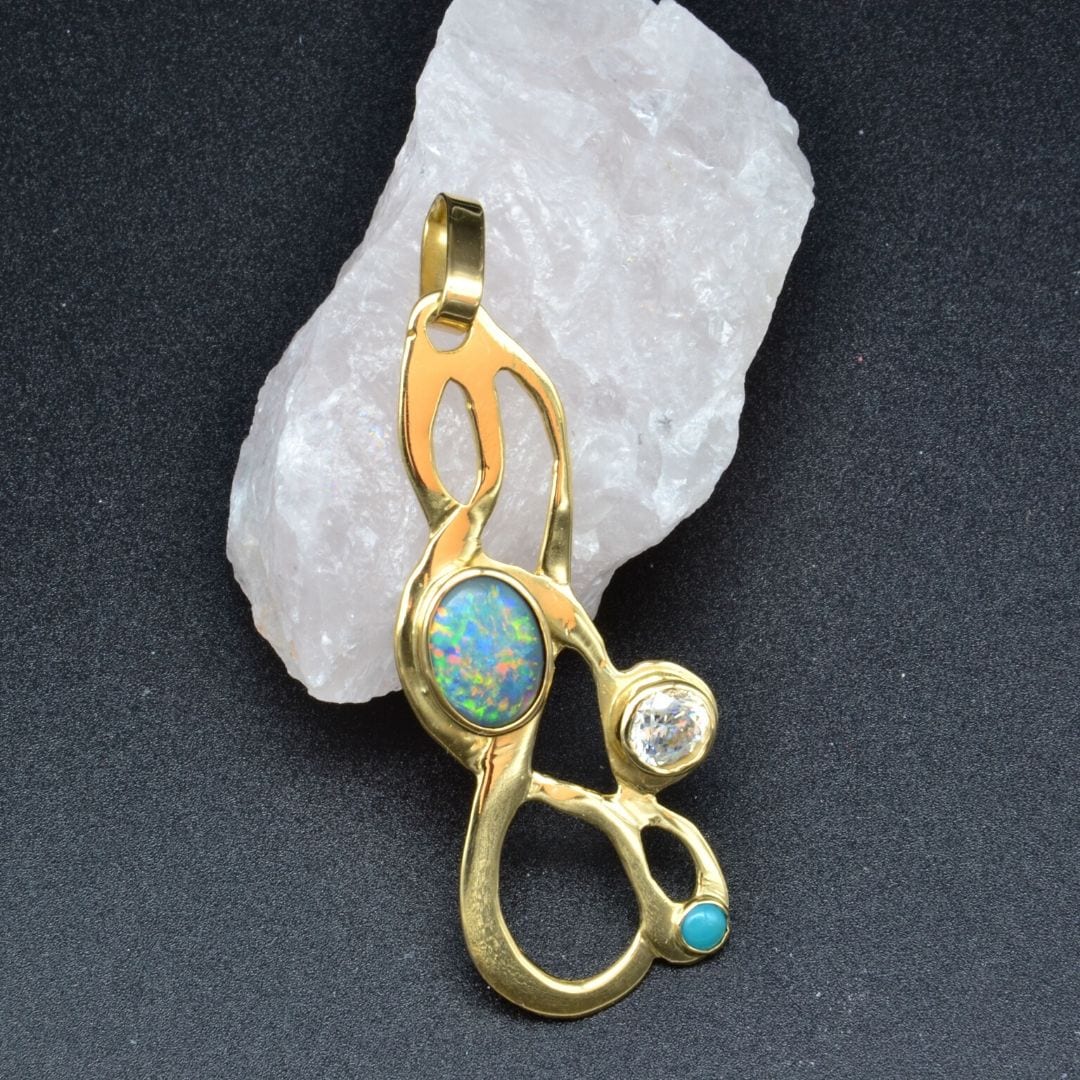 I am starting to do more and more designs for clients who want to re-purpose old or inherited jewellery.
This diamond ring is another example. The client had inherited a diamond cluster ring and one day she was wearing it and realised the central, largest diamond was missing. Luckily she found it in her home but she did not want to take that chance again. She really wanted a new ring designing which would keep the diamonds totally secure and more importantly could be worn every day instead of being a dress ring only.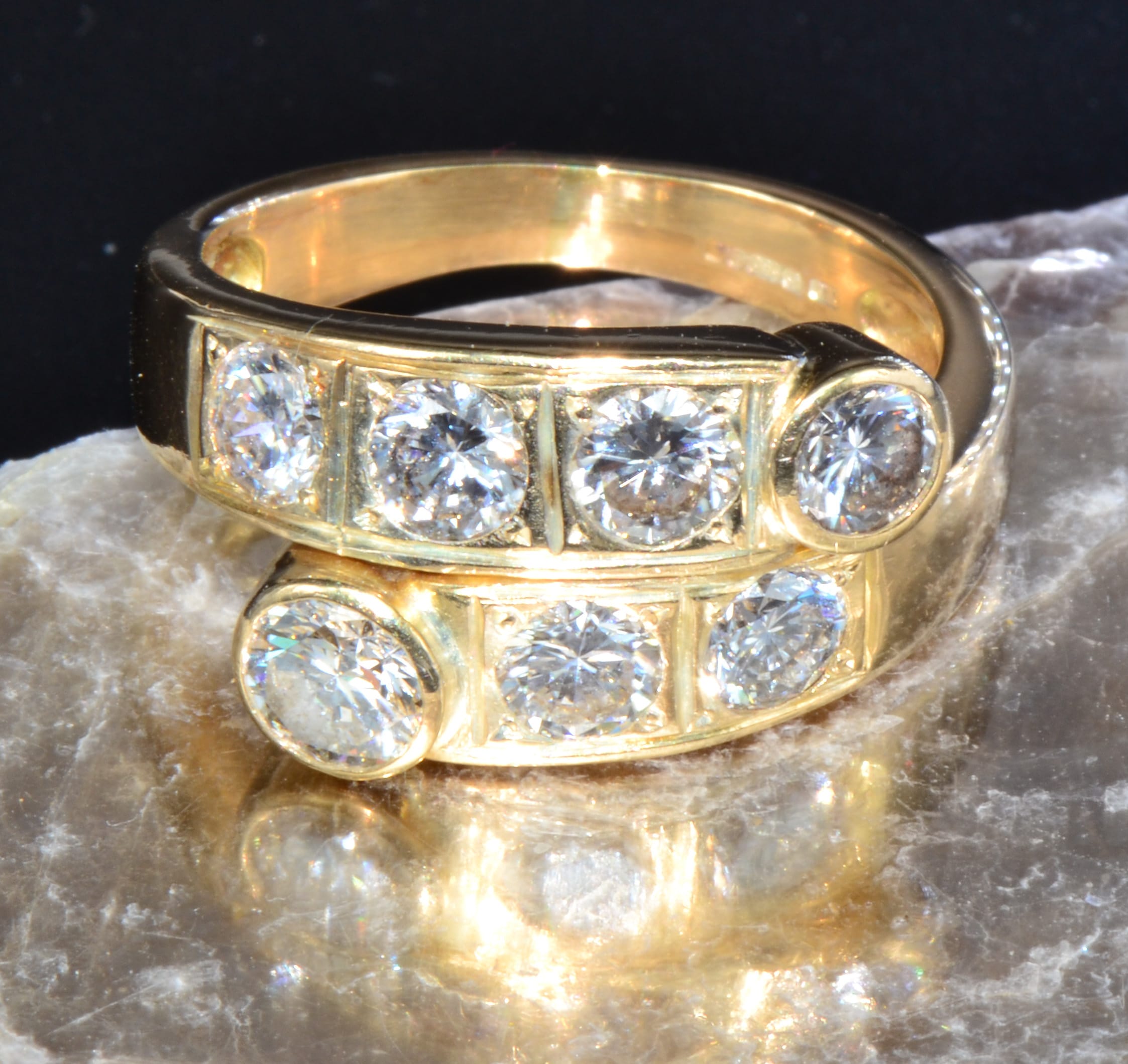 These pieces are extra special because the client has the memory of the original jewellery in a style that they will wear and see every day.
 The only limitation is that sometimes antique jewellery is not made to the same standards of gold and silver as used today which may mean that precious metals which are reused may not be able to be hallmarked.
Eco-Metal and Antique Gemstones
I use Eco silver in most of my jewellery which is guaranteed 100% recycled. I also buy antique jewellery for their semi-precious gemstones which are often more beautiful than you can find today and offer these to clients for bespoke jewellery.
This embrace anniversary ring was created in the form of 2 people hugging.
It is made using recycled silver and a blue opaline moonstone which was recovered from a vintage necklace. Moonstones are often white but some older ones have a blue hue.
Using Manufactured Gemstones

Another option for clients who want sparkle but also want sustainable jewellery is to use cubic zirconia which are manufactured gemstones, so none are mined. These look stunning and are hard stones so will stay looking good for a long time.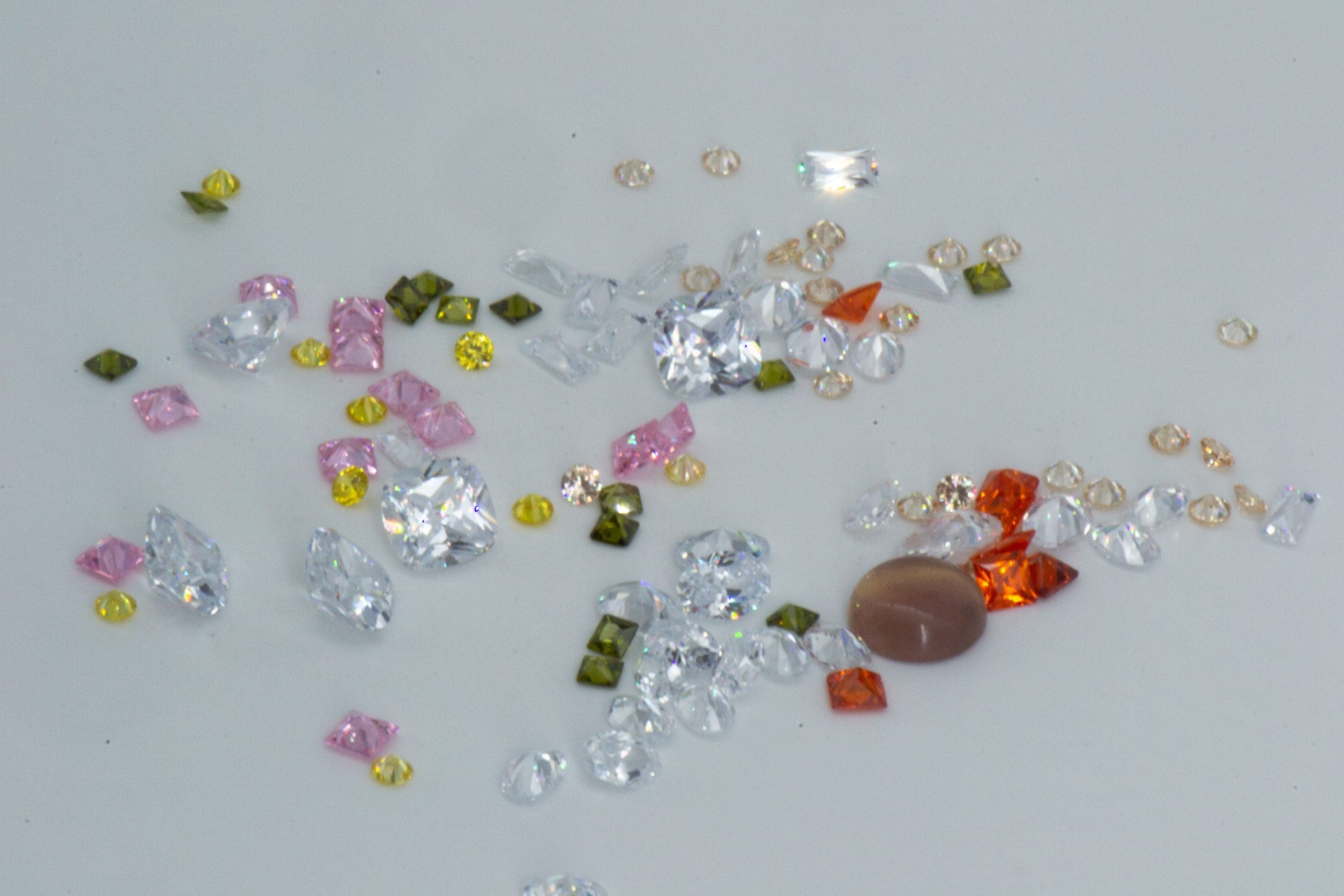 Using Lead Free Enamel

Traditional glass enamel uses lead to help make the colours vibrant.
There are some suppliers who now offer lead-free vitreous enamels. The colours are beautiful except for shades of red.
Whenever possible I use lead free enamels.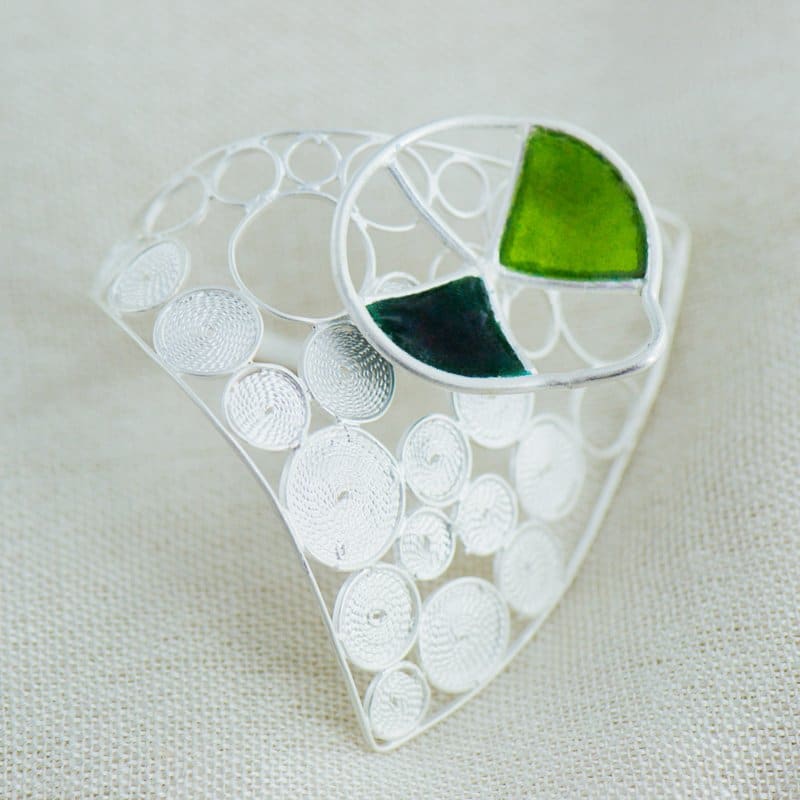 All of this means that it is still possible to have beautiful jewellery without harming the environment.