The first time I realised that I could make a real impact was when I attended a class on Workshop Sustainability as part of my degree in Jewellery & Metal Design at the University of Dundee.
It opened my eyes to the sustainability impact jewellers and their clients can have if they use environmentally friendly alternatives.
Have you thought about where your golds, silver and gemstones come from?
Did you know that open cast mining is the most common way to extract these precious materials?
Beautiful natural environments, animals and plant life are destroyed for mining.
The miners also typically work in terrible conditions.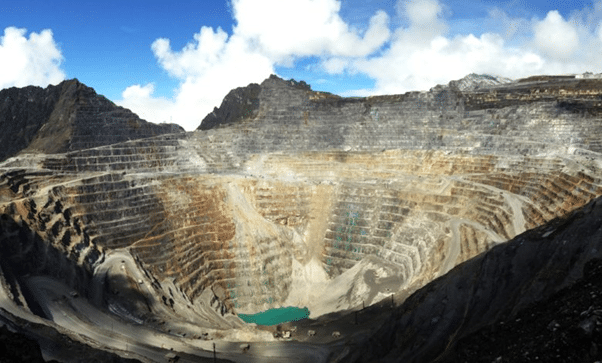 In Indonesia, the Grasberg Mine, shown above, is one of the least productive mines. It excavates 62 tons of ore (waste) for 28 grams/1 oz gold.
One of the most productive gold mines is in Nevada and extracts 40grams/1.4oz gold for every 1 ton of ore.
Typical mines create 1 ton of waste to find 1 – 6 grams of gold.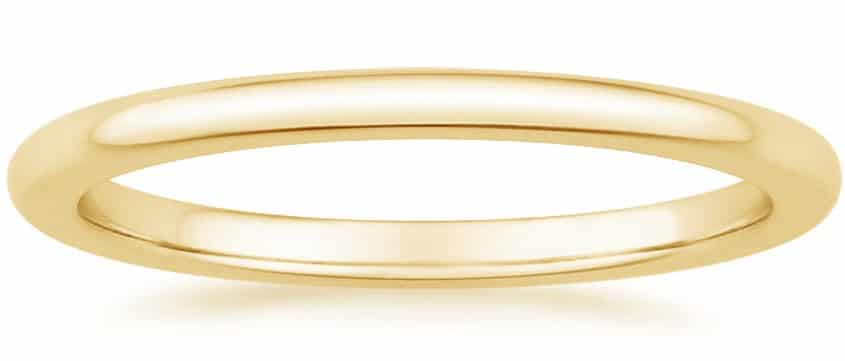 Acid Mine Drainage
The iindustrial toxic processes needed to separate out the precious metals is just as awful.
To get gold from the surrounding stone they add cyanide, zinc and sulphuric acid.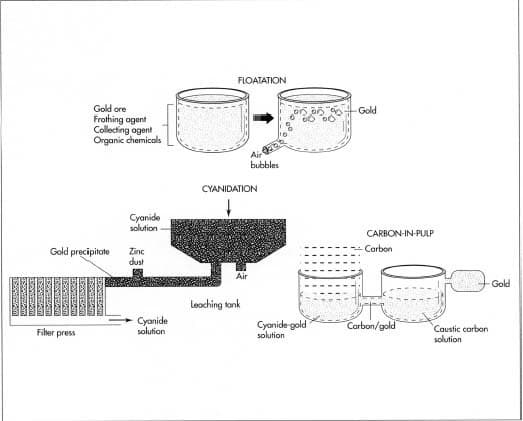 Some smaller mines still even use mercury.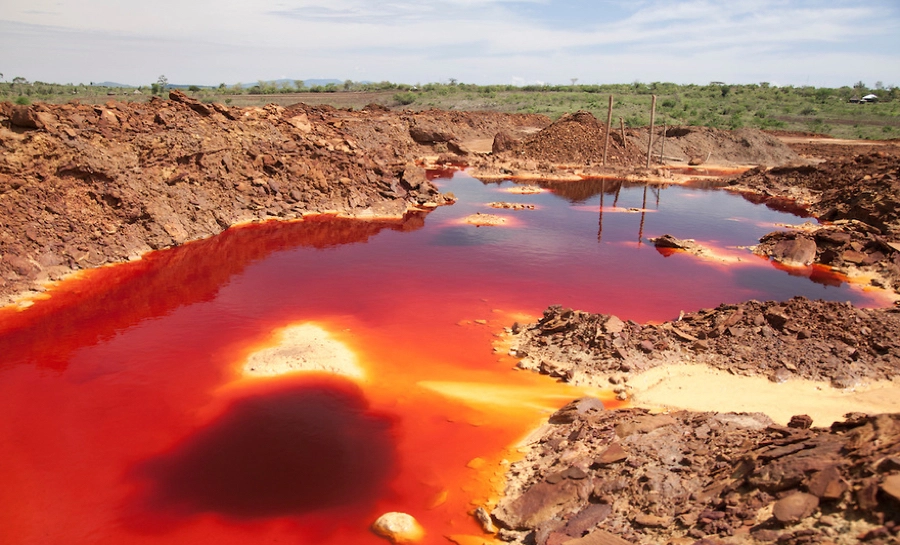 The water containing these poisonous chemicals, like this one in South Africa, is called Acid Mine Drainage.
Some mines dump this straight into ground water but it is usually stored behind dams. However, as the Smithsonian Magazine explains, too many leak toxins into the ground water or the land around, poisoning the land, people and animals.
The Carbon Footprint of Mining
The mineral extraction process has the highest carbon footprint.
Ben Harvey-Walker, a blogger on jewellery consumer activism, has analysed the carbon footprint of producing silver jewellery.
In his blog on What's the Carbon Footprint of jewellery he calculates and compares the greenhouse gas CO2 emissions of mining and metal processing for small silver, gold and platinum jewellery.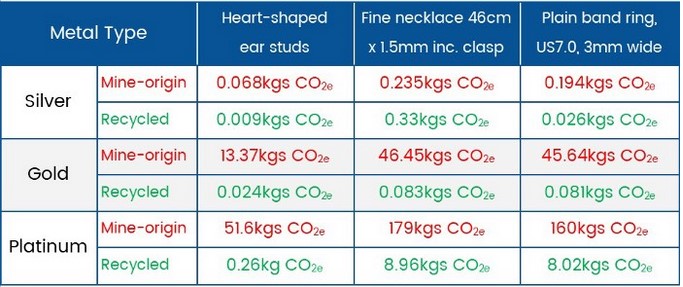 This means that a plain gold ring created from mined gold creates 570 times more CO2 gas than if it was made from recycled gold.
So What Is Tara Lois Jewellery Doing To Help?
I buy bullion that comes from recycled gold and silver. It is about 15% more expensive but this is nothing compared to the environmental cost of mining new metals.
When I left University, after 5 years of training, I still had mined metals in stock, but now I buy 100% guaranteed sustainable bullion in replacement.
I like using lab-grown gemstones. Most of my collections feature cubic zirconiums. They add a touch of sparkle and are reasonably priced.
How Can Clients Do Their Part?
If you have precious metal or gemstone jewellery you no longer wear, think about recycling it into new jewellery.
It helps keep the costs down, especially when the material is gold or precious stones as well as helping the environment.
I have written other blogs explaining in more detail how our jewellery, workshop and packaging are sustainable.
Another blog by Professor Sandra Wilson from the University of Dundee is a fascinating read on how we will be mining for electronic waste landfill in the future to recover gold and silver.